Superior Chlorella Spirulina CGF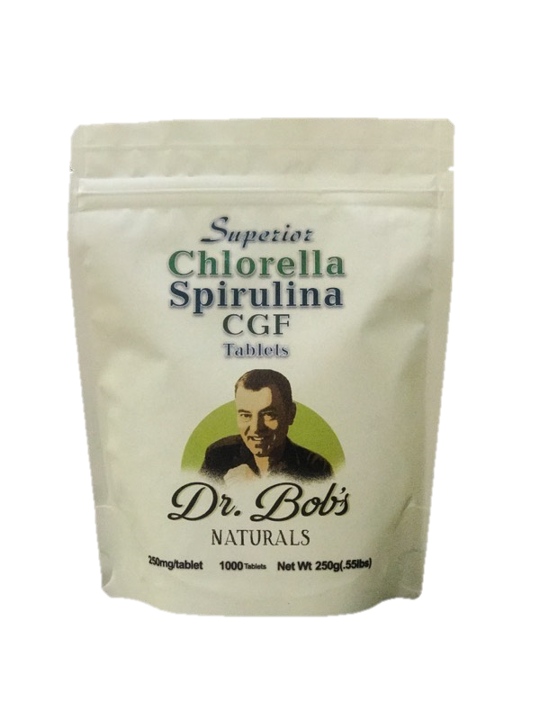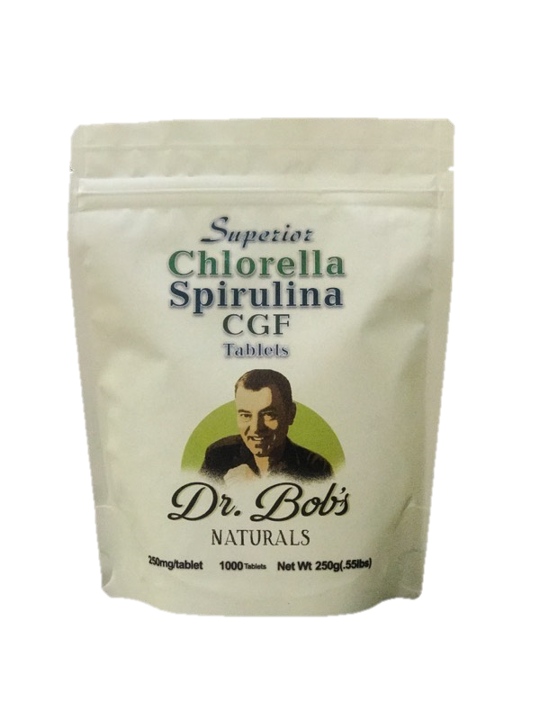 Superior Chlorella Spirulina CGF
PRODUCT: Chlorella/Spirulina/CGF 45/45/10 Tablets
SUGGESTED DOSAGE:
Maintenance: 12-20 Tablets/Day.
Health Challenge: 40-60 Tablets/Day.
FUNCTIONS:
Spirulina is a blue-green algae that also provides us with a broad array of nutrients, including antioxidants such as Phycocyanin and SOD. Spirulina is a high-energy food that is excellent for exercising. Both are complete foods with a natural balance of protein, fat and carbohydrates. Here they are combined with Chlorella Extract or Chlorella Growth Factor (CGF), which is high in Nucleic Acids (RNA/DNA), Amino Acids, Heavy metal-binding proteins, glycoprotein (immune builders), the vitamin B-complex, polypeptides, polysaccharides, phytohormones, natural growth factors, anti-fungal, anti-viral & antibacterial substances.
DESCRIPTION: 45% Chlorella and 45% Spirulina with 10% CGF combined together into one tablet.
SIDE EFFECTS: None known.
PRODUCTION METHOD: Cultivated Outside in Natural Sunlight.
CERTIFICATIONS: GMP, ISO 9001, Kosher, Halal.
STORAGE: Store in a cool, dry place, away from any light source.
EXPIRATION PERIOD: 3 years.
SIZES AVAILABLE: 1000 Tablets.