CoreZyme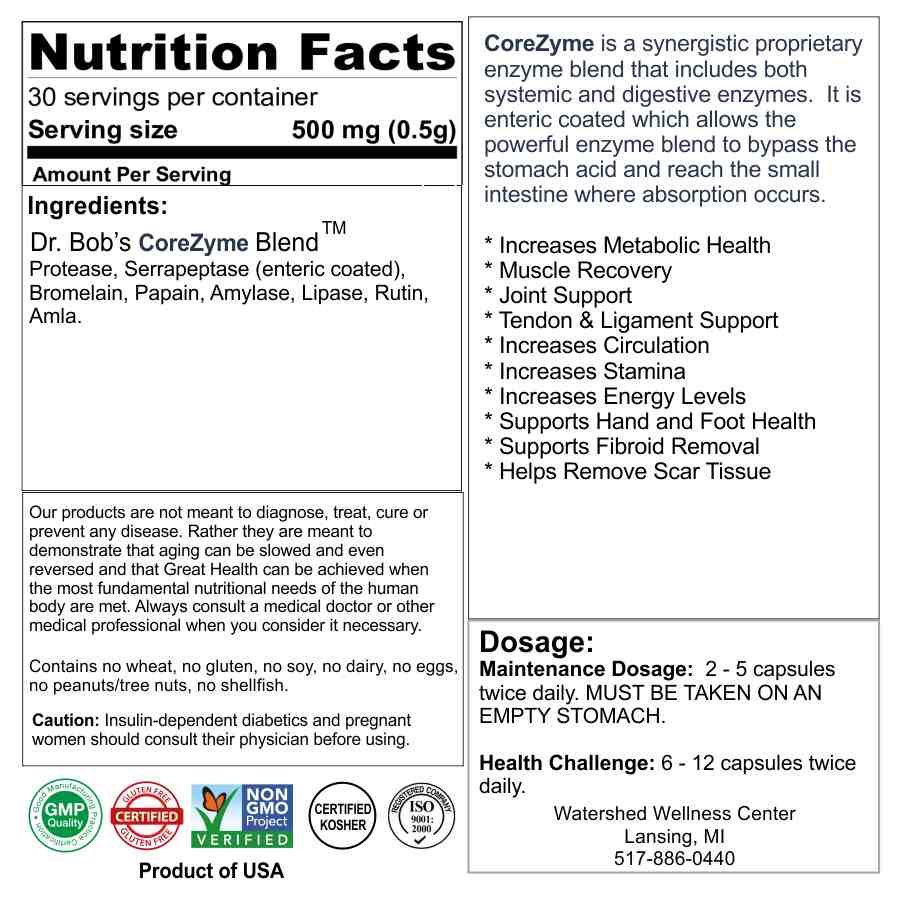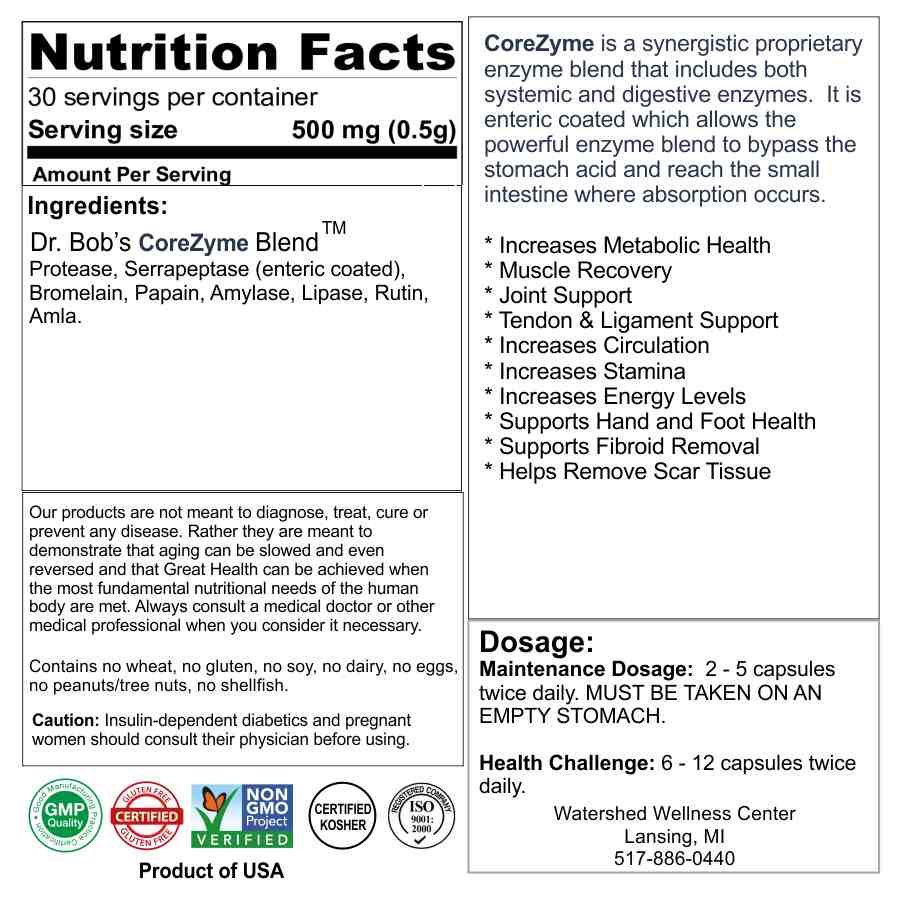 CoreZyme
CoreZyme is a synergistic proprietary enzyme blend that includes both systemic and digestive enzymes. It is enteric coated which allows the powerful enzyme blend to bypass the stomach acid and reach the small intestine where absorption occurs.
Increases Metabolic Health
Muscle Recovery
Joint Support
Tendon & Ligament Support
Increases Circulation
Increases Stamina
Increases Energy Levels
Supports Hand and Foot Health
Supports Fibroid Removal
Helps Remove Scar Tissue
Dr. Bob's CoreZyme Blend
Protease, Serrapeptase (enteric coated), Bromelain, Papain, Amylase, Lipase, Rutin, Amla.